RESOLVED (update 11:09 AM)
We initially believed this morning's event to be related to a SIP proxy node, after further investigation we have correlated the root cause to be an external internet routing problem attributed to AT&T and Comcast.  Our infrastructure reported no failures as correlated to events confirmed on down detector (as shown below). Due to the design of our network, we were able to recover from this event quickly, with minimal impact to our users.
For all tickets opened this morning related to this event, we will be closing them with the communication provided here.  Thank you again for your patience.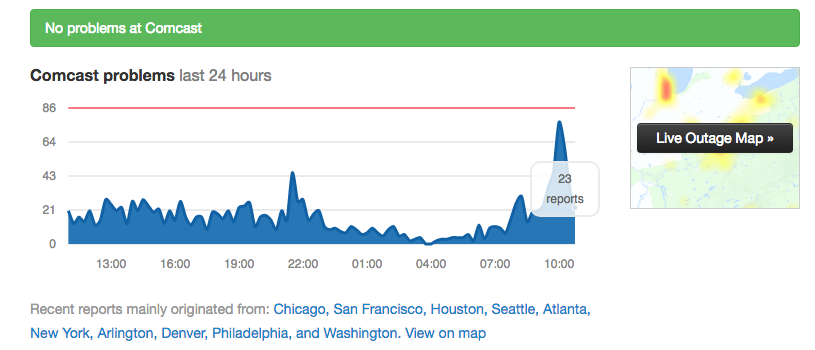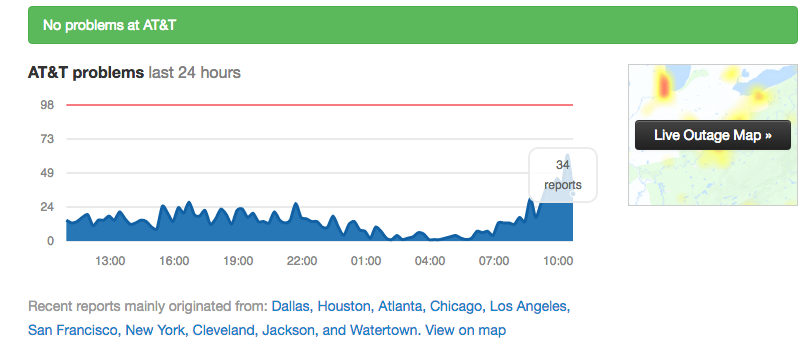 -----------------------------------------------------------------------
At 9:49:30 am EST this morning one of the SIP proxy nodes experienced an event where it failed to respond to requests, it recovered by 9:52 am EST.  Our Engineering team is currently investigating root cause.
We appreciate your patience.