First step would be logging into the web phone with an internet browser. We recommend using Google Chrome for the best experience as it is the only browser we support. The link for Webphone is https://dash.mynexline.com/webphone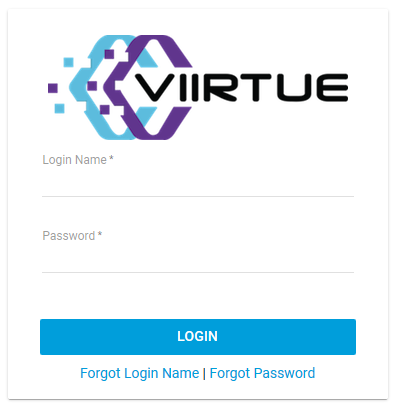 Once you access the site, it will appear a screen like this, please use your credentials to log in.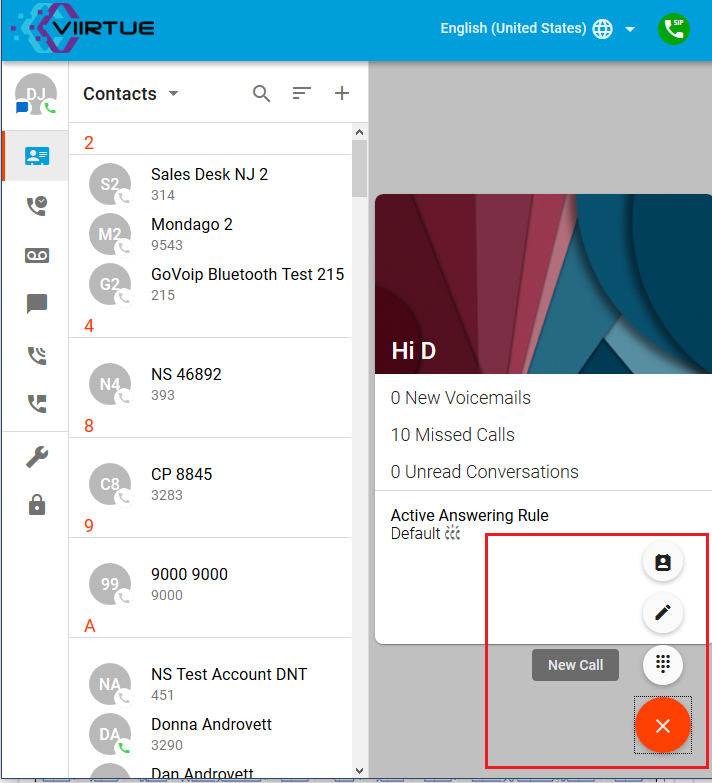 Once you successfully log in, it will have a quick tutorial. Press next after reading the instructions. Once they are done and you provided all the permissions such as microphone usage, you should be able to see green circle on top right meaning the web phone is good to go.
Now, if you click on the red plus sign on bottom right in a red rectangle for the image above, it will show more options. We will click on the dial pad, and dial 5001.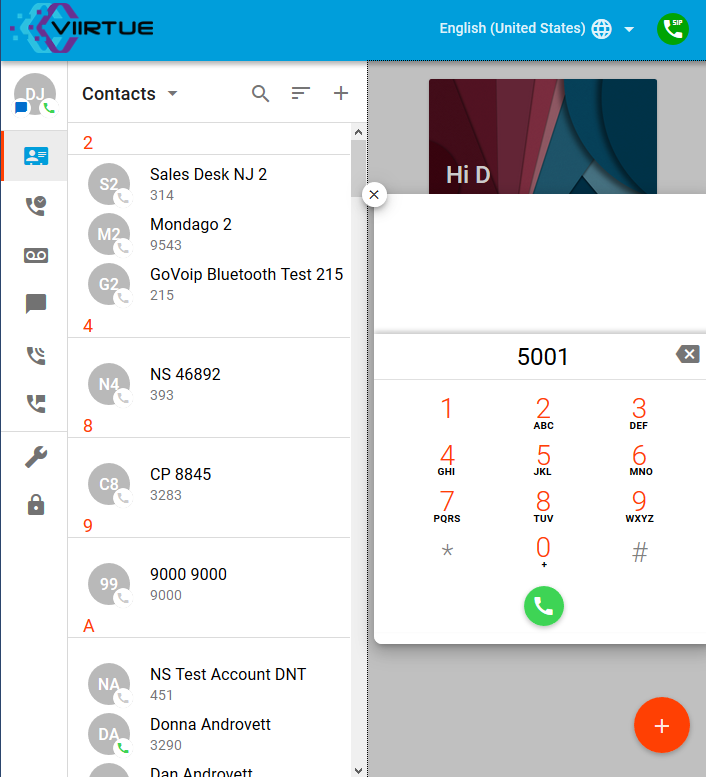 After typing 5001 or clicking it, click on the green handset icon to initiate the call.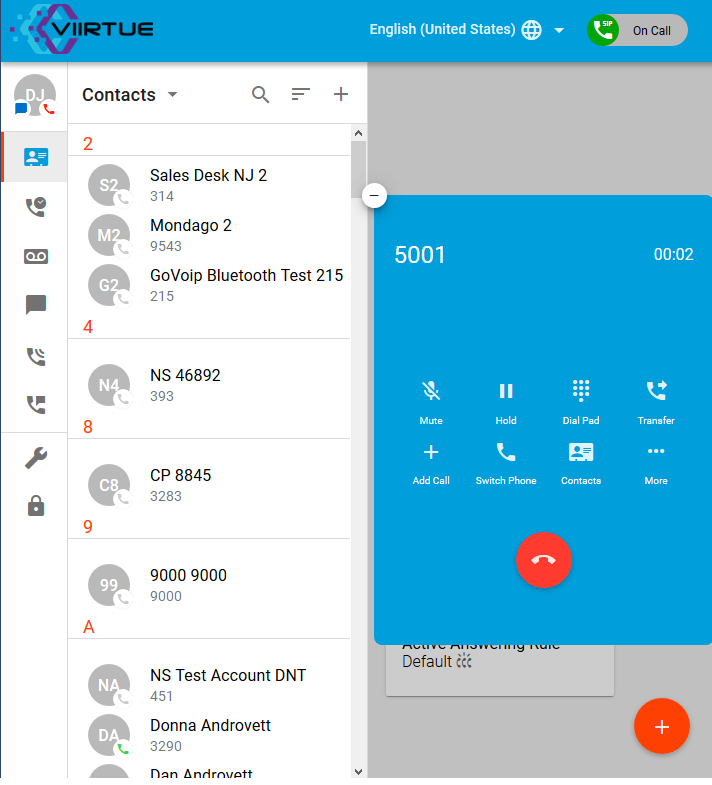 It will start the call and you will be able to see the options change just like a regular phone. Once the call starts, you will need to click on 'Dial Pad' menu to type in the voicemail pin. Click the 'Dial Pad' option.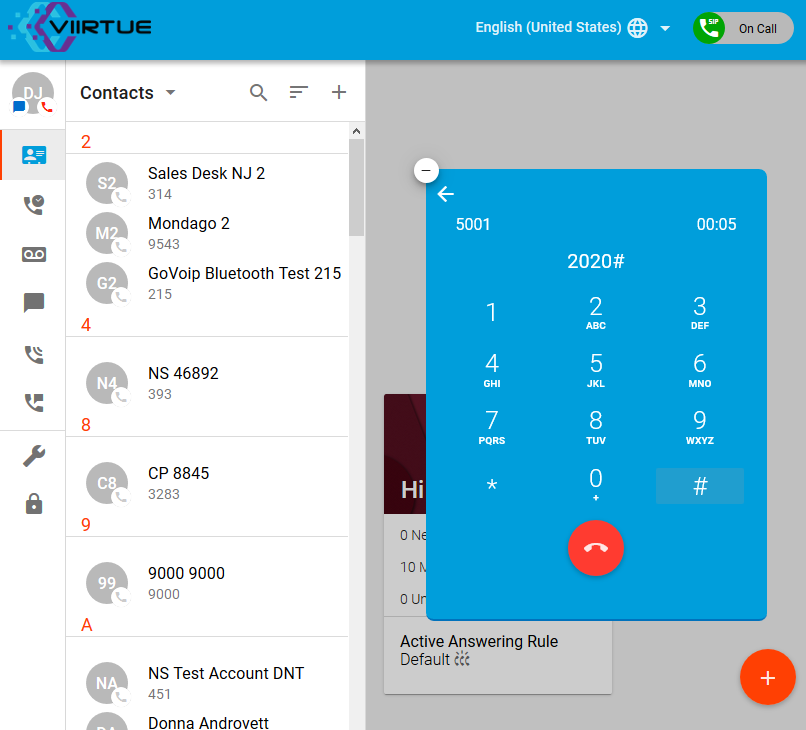 When prompted, type in your password followed by the pound # key. Then it will prompt you to record your name followed by your greeting.
Name - When people are searching up by extensions, the recorded name will play to confirm.
Greeting - Main recorded message before leaving a voicemail. (example: You have reached the voicemail box of Joe Smith, I am currently not available for a call…)
If at any time you want to re-record your name or greeting, please hang up and dial 5001 again. After you put in your pin, choose option 6, then option 1, followed by option 1 again.